Manufacturing
Boosting manufacturing competitiveness through identification of improvement opportunities and streamlined processes
 Purdue Manufacturing Extension Partnership (MEP) - leverages resources in both the public and private sectors to identify areas of improvement, streamline processes, and ultimately increase competitiveness.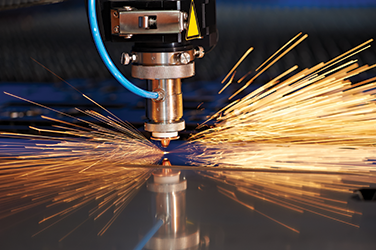 Led by Purdue University in partnership with Ivy Tech Community College and Vincennes University, the Indiana Next Generation Manufacturing Competitiveness Center (IN-MaC) aims to attract, retain and grow high-value manufacturing industries in Indiana.  Purdue MEP oversees IN-MaC's Technology Adoption Program, working with more than 20 companies throughout the state to develop needed process-technology improvements.  For one such company, Jeco Plastic Products of Plainfield, Ind., those improvements resulted in orders of more than $110,000 in tooling and $150,000 in parts that previously would have been outsourced to China, as well as growth projections for the year of three to five times that amount.  
"Purdue/IN-MaC provided us with technological tools of which we formerly knew nothing.  As a result, we developed completely novel improvements on existing process technology."  
- Craig Carson, CEO, Jeco Plastic Products, Plainfield, Ind.  
---
Manufacturing Services
Six Sigma Certification
Quality Improvement
Workforce Development
Quality, Environmental & Energy Systems
Supply Chain Services
Lean Manufacturing
---