Annual Report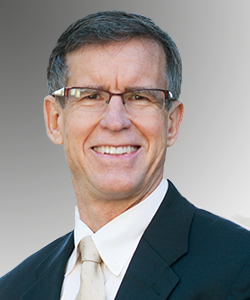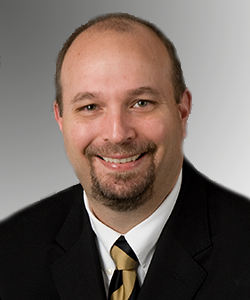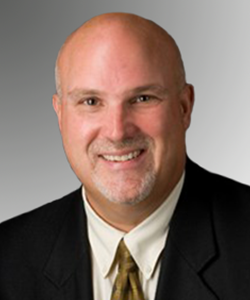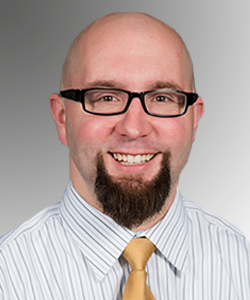 From the TAP Leadership Team
For over three decades, the Purdue University Technical Assistance Program (TAP) has served Indiana companies to advance economic prosperity, health, and quality of life in Indiana and beyond. To accomplish this mission, the organization has worked with a variety of organizations in the healthcare, manufacturing, non-profit, and government sectors throughout the state. For fiscal year 2019, Purdue TAP served more than 1,500 employers to address business issues, continuous improvement, technology adoption, workforce development, and more. Ultimately, these projects help these companies remain competitive, become more efficient, retain and create jobs, and invest in Indiana.
Due to the extent of the workforce issues, Purdue TAP has continued to expand workforce and leadership development offerings. The manufacturing sector, particularly hard hit by workforce shortages, has helped to ensure the program's success. 
Healthcare continues to transition to value-based care and pay-for-performance agreements with payers, and their need for quality and process improvement continues to grow. Healthcare workers need change-making capability – from process and quality improvement to advanced use of analytics and helping build new worker and patient behaviors – and we are expanding our efforts to help build capacity in these critical areas.
A continued strength of the TAP program is assisting companies with training and development of staff. Over 6,000 employees completed training in a broad range of business, healthcare, and industrial offerings.
These programs are making a difference in Indiana. In the past year, manufacturers that engaged with the TAP program reported the creation or retention of 5,347 jobs, increased or retained sales of $1.2 billion, cost savings of $60.7 million, and investments of $112 million.
Purdue TAP continues to leverage state and federal funds to help healthcare organizations transform to value-based care, and in the past year worked with 444 healthcare organizations including over 5,000 providers in several multi-state initiatives.  And as the tremendous need for increased cybersecurity training and technical assistance grows, Purdue TAP is expanding our work in healthcare to other high-need areas including manufacturing and workforce development.
The Purdue TAP team of industry experts, faculty, students and staff takes pride in the impact of their work throughout Indiana. We encourage you to explore how this program could transform your business.
Purdue TAP Leadership Team
September 2019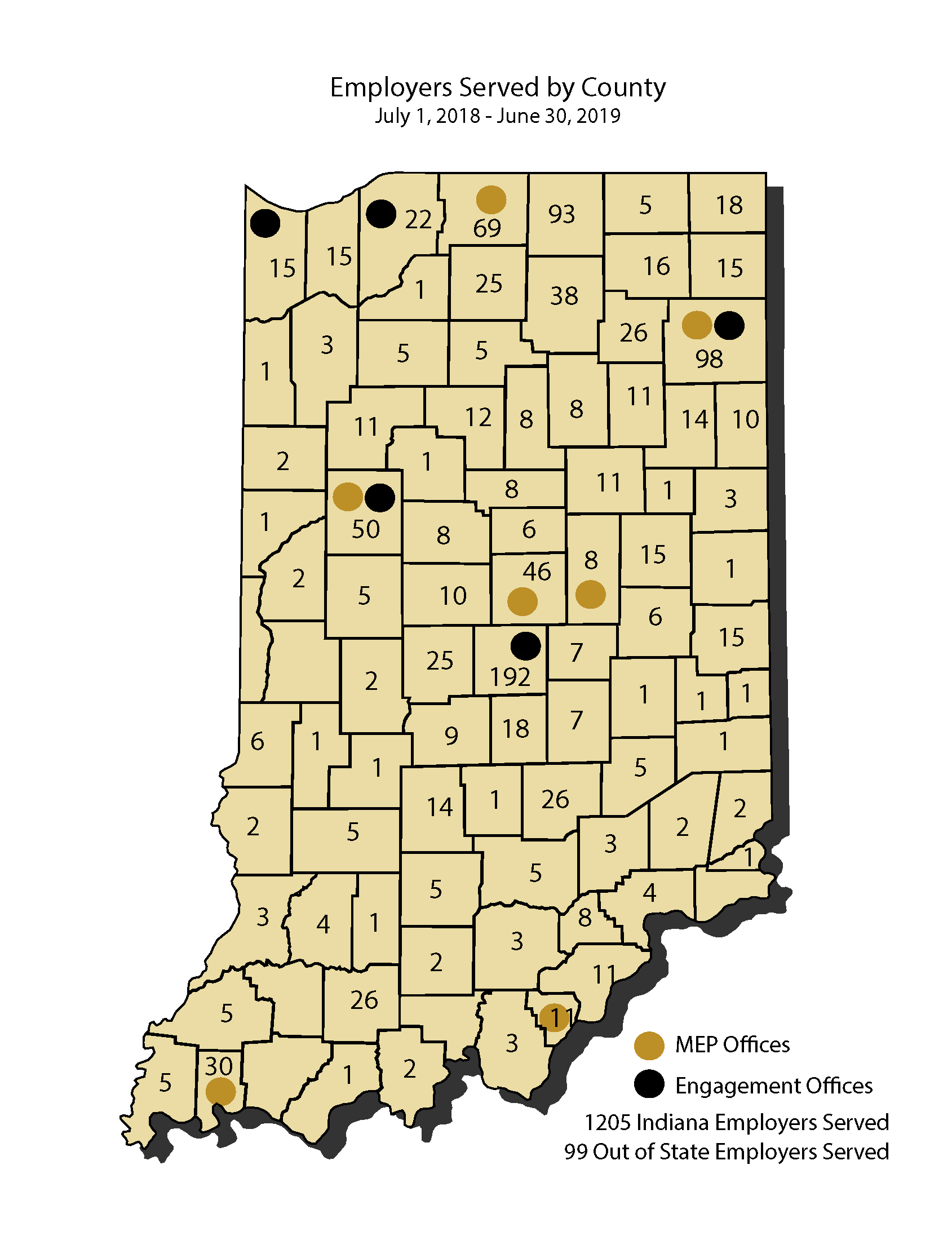 Employers Served
In 2018-19, TAP faculty, graduate students, and staff worked with 1,205 employers and governmental units in 86 counties across Indiana.
Funding
Received $7,591,014 in funding from 148 sources
Economic Impact Data
July 2018 - June 2019
Increased Sales: $135.3 million
Retained Sales: $1 billion
Cost Savings: $60.7 million
Capital Investment: $112 million
Employment
Jobs added/saved: 5,347
Training
Employees trained: 5,652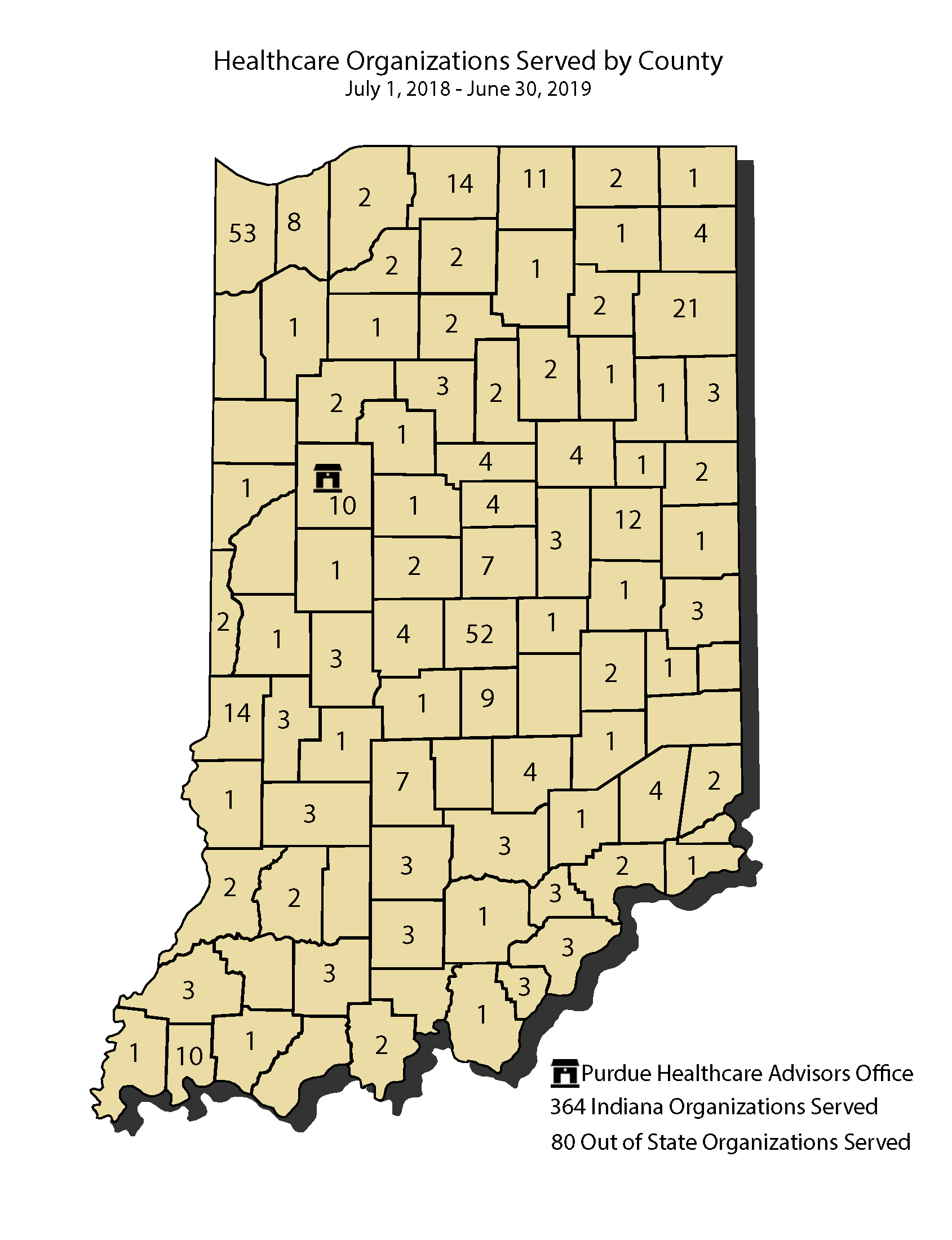 Funding
Received $13,854,105 in funding from 37 sources
Training
Healthcare Workers Trained: 353
Providers Served
In 2018-19, Purdue Healthcare Advisors and its staff served 364 healthcare organizations in 80 counties.
Major Projects
Leading Indiana's Great Lakes Practice Transformation Network efforts with helping over 3,000 providers prepare for value-based care.
Working with 2 Indiana communities to decrease hospital utilization for elderly post-acute care patients by providing better care transitions between hospitals and post-acute care facilities.
Working with 3 Indiana communities (Allen, Fayette, and Tippecanoe Counties) to lessen the impact of opioid use disorder through community network building, process improvement, and population health value streams.
Helping 150+ Medicaid practices with Meaningful Use of their Electronic Health Records.
Working with Marion General Hospital with their heart failure patient population to implement evidence and improve processes and value streams throughout the care continuum.
Assisted 14 Critical Access Hospitals to implement value streams and build process improvement capability.
Helped over 2,000 Medicare under-resourced providers with value-based care assistance.
Continuing working with the Indiana State Department of Health and healthcare providers to increase smoking cessation.
Continuing to build PHA Direct, our online lean process improvement learning, coaching, and collaboration technology platform, including PHA Connect - a repository of nearly 300 curated successful healthcare improvements.
Completed over 200 security risk assessments at over 600 providers sites.
2018-19 Funding for Business and Healthcare
Total: $23,579,329 from 185 funding sources
(No General Funds)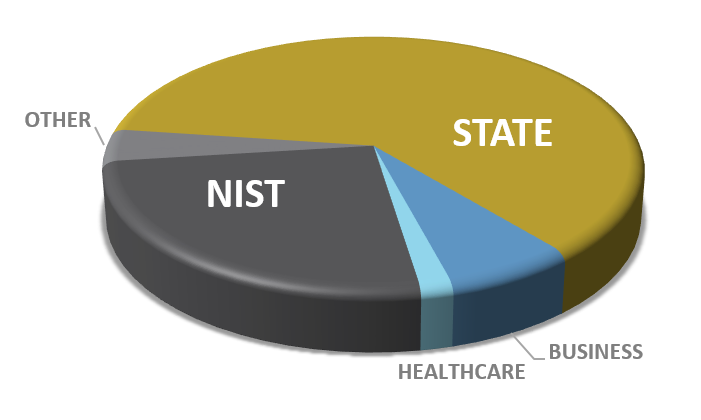 Funding Legend
Federal Grant ($6,981,099)

 National Institute of Standards and Technology (NIST)
 Other
State ($14,562,201)

 Indiana
Fee for Service ($2,036,029)

 Business

 Healthcare